The exquisitely designed Imber Table Lamp adds a pleasant upgrade to any room. The unique and minimalist aesthetic of the Imber Lamp is said to bring a cozy vibe to any living room, bedroom, office, or even bathroom. Why not take it with you to every room and place? In addition to being a modern trend, the rechargeable Imber lamp gives you greater freedom, style, and fulfillment as you live your life.
Easy to use
Choose from three different light color settings by tapping and holding on the Imber lamp.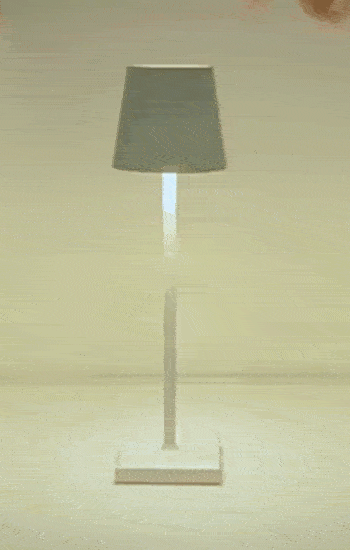 No Wires – Minimal Design
Wireless and rechargeable to allow for mobility, elevating the mood of any space you enter. Don't worry about trying to hide ugly wires that ruin the aesthetic of your space, just pick it up and place wherever you'd like.
Specifications:
Power: 3.5W
Material: Aluminum alloy + Acrylic
Color: Gold, Black, White, Silver
Water Resistance: IP54 Protection
Battery Capacity: 5200mAh
Charging Time: 4h(100%)
Lighting Time: 9-20h
Color Temperature: 3000K, 4000K, 6000K
Switch Mode: Touch switch
Voltage: DC5V
Waterproof: IP54
Power Supply: USB
Weight: 1.2kg/2.65lb
Size: 11×11×38cm/4.5×4.5×14.9inch