Experience Ultimate Relaxation with our Professional Massage gun the best Pain Relief Muscle Massager
Powerful Pain Relief and Fascial Release
Introducing the Professional Pain Relief Muscle Massager – your solution for ultimate relaxation, pain relief, and effective fascial release. With its high-power capabilities, this massager provides a spa-like experience in the comfort of your own home.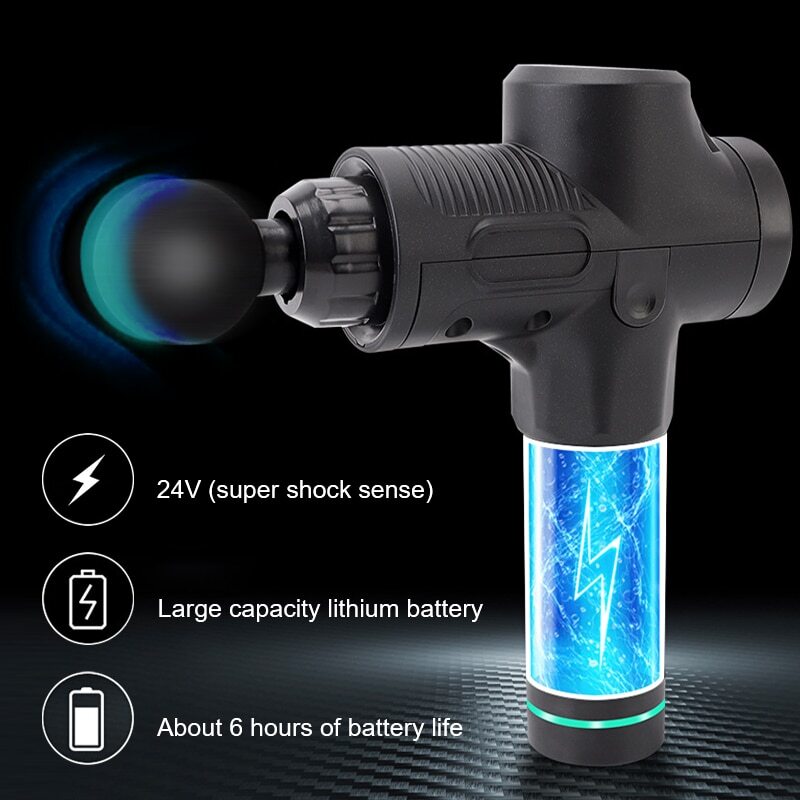 High-Power Massager: This professional-grade massager delivers big power to your muscles, targeting tension, soreness, and discomfort effectively.
Pain Relief: Experience rapid pain relief as the massager's powerful vibrations penetrate deep into your muscles, promoting relaxation and easing discomfort.
Fascial Release: Improve your mobility and flexibility by using this massager for fascial release, helping you achieve a more comfortable and pain-free body.
Unwind and Relieve Tension
The Professional Pain Relief Muscle Massager is designed to alleviate muscle tension, making it a must-have for anyone seeking relaxation and relief.
Customizable Intensity: Adjust the massager's intensity to your preference, allowing you to tailor your massage experience for maximum comfort.
Easy to Use: Its user-friendly design ensures that you can enjoy the benefits of a professional massage without the hassle of scheduling appointments.
Soothing Relaxation: Create a spa-like atmosphere in your own space, unwind after a long day, and relieve stress with the soothing power of this massager.
Your Personal Masseuse
Personalize your relaxation experience and enjoy the benefits of the Professional Pain Relief Muscle Massager.
Convenient Pain Relief: Say goodbye to sore muscles and discomfort with this convenient at-home solution.
Enhanced Mobility: Promote better mobility, flexibility, and overall well-being by incorporating regular massages into your routine.
Relaxation On-Demand: Experience relaxation and pain relief on your terms, whenever you need it, without the need for appointments or travel.
Experience targeted pain relief and muscle relaxation with our 24V Electric Massage Gun. This professional-grade muscle massager offers powerful performance and is designed to help you alleviate tension, promote recovery, and enhance your overall fitness journey.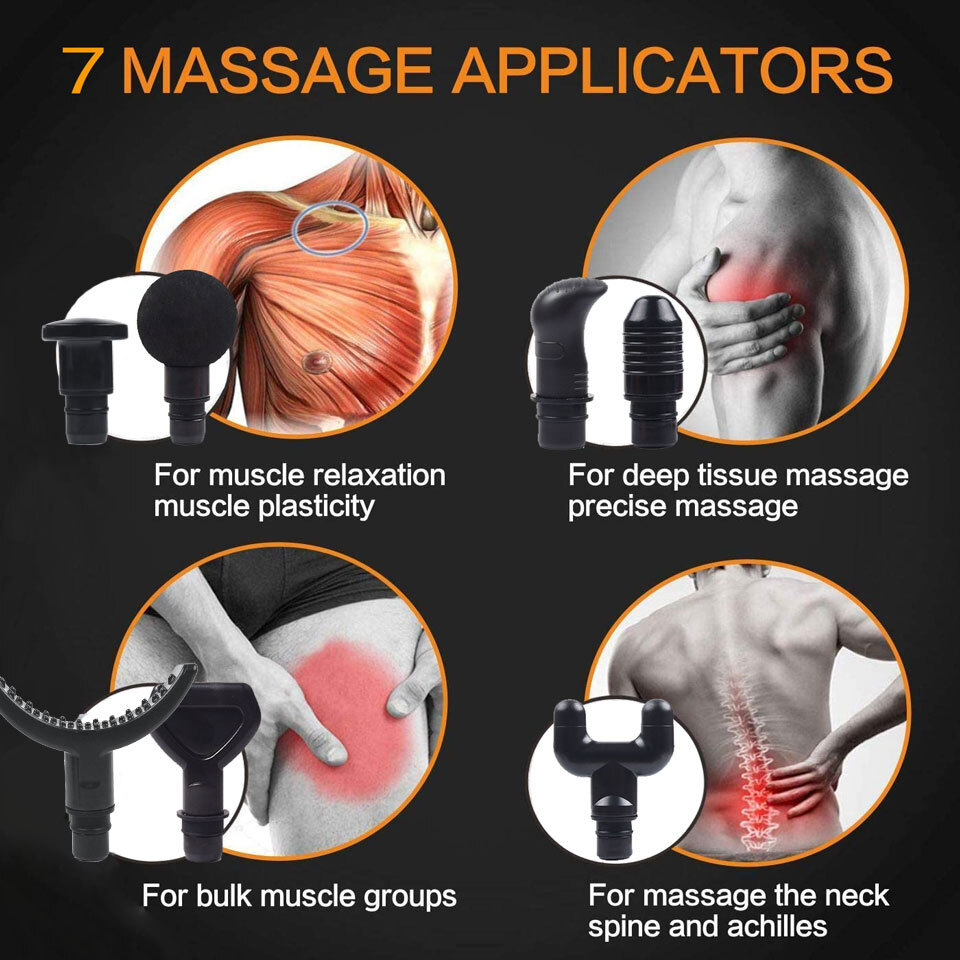 Specification:
Input: 100-220V 50 / 60Hz
Capacity: 2400mAh rechargeable battery
Speed: 30 levels Adjustable Levels
Frequency: 1200 – 3200 rpm/min
Amplitude: 12-16mm
Work time: 3-8 hours
Charging time: 2-3 hours
Weight: 1.5kg (net weight:0.8kg)
Dimension: 18.8*24.2cm*6.2cm
Package Included:
1 x LCD Display massage gun
6 x Massage heads
1 x AC charger
1 x Portable EVA Bag
1 x English User manual
Key Features and Benefits:
Powerful Muscle Relief: The massage gun delivers high-intensity vibrations to target sore muscles, helping to reduce pain and discomfort effectively.
Professional-Grade Performance: Designed for athletes and fitness enthusiasts, it provides the power and precision needed for effective muscle relaxation and fascial release.
Customizable Speeds: Choose from multiple speed settings to adjust the intensity of your massage, catering to your specific needs and preferences.
Versatile Use: Ideal for pre-workout warm-ups, post-workout recovery, and daily relaxation, promoting overall well-being and fitness.
Rechargeable Battery: The built-in rechargeable battery ensures continuous use without the hassle of frequent battery replacements.
Enhance your fitness routine and recovery process with the 24V Electric Massage Gun. Whether you're an athlete, fitness enthusiast, or simply looking for effective pain relief and relaxation, this professional-grade massager is a valuable addition to your fitness equipment lineup.