Keep Your Space Warm with the 500W Portable Electric Space Heater
Efficient Heating for Large Rooms
Introducing the 500W Portable Electric Space Heater – your reliable solution for keeping large indoor spaces comfortably warm during the colder months. With its hot air fan, energy-efficient design, and portability, it's time to enjoy winter with cozy confidence.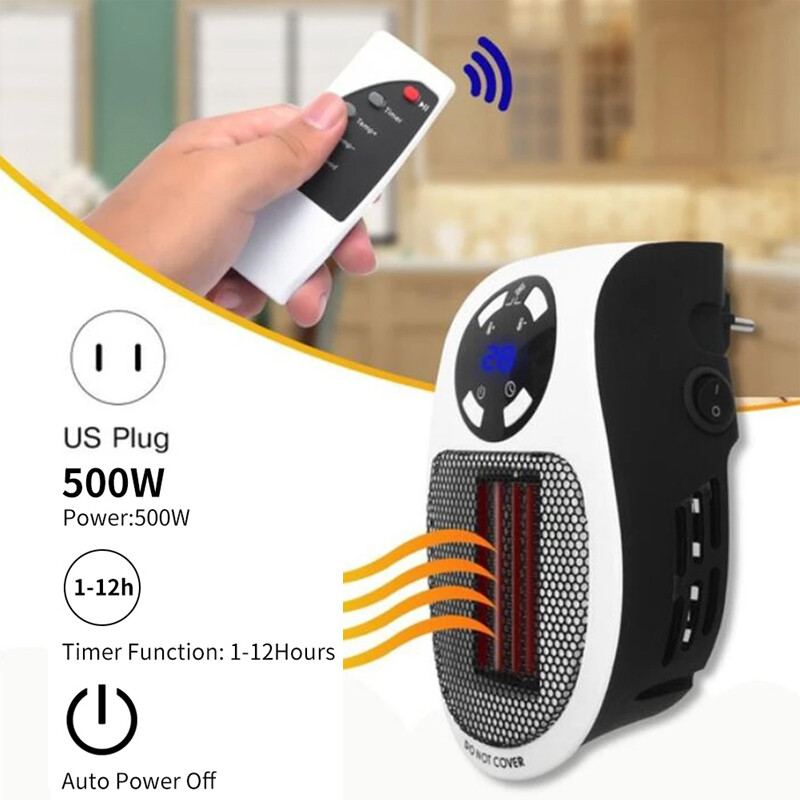 Powerful Hot Air Fan: This space heater utilizes a powerful hot air fan to distribute warmth quickly and effectively, ensuring every corner of your large room is comfortably heated.
Energy-Efficient Design: Designed with energy efficiency in mind, this heater provides cost-effective heating while keeping your energy bills in check.
Portable and Versatile: Its compact size and portable design make it easy to move to different rooms, providing warmth wherever it's needed most.
Cozy Indoors, Made Easy
The 500W Portable Electric Space Heater is designed to enhance your indoor comfort and convenience.
Adjustable Settings: Customize your heating experience with adjustable settings, allowing you to find the perfect temperature for your large room.
Safety Features: Safety is a top priority. This heater includes safety features such as overheat protection and a tip-over switch for worry-free operation.
Quiet Operation: Enjoy peaceful moments as this heater operates quietly, making it perfect for use in bedrooms, offices, or living rooms.
Your Winter Companion
Personalize your winter experience and enjoy the benefits of the 500W Portable Electric Space Heater.
Large Room Heating: Say goodbye to chilly drafts in your spacious living room, bedroom, or office. This heater is up to the task of keeping large rooms warm.
Energy-Efficient Comfort: Keep warm without breaking the bank. Experience efficient heating that ensures both comfort and savings.
Easy Placement: Place it near your desk, under your desk, or in any room you choose. Its portability ensures it's always where you need it.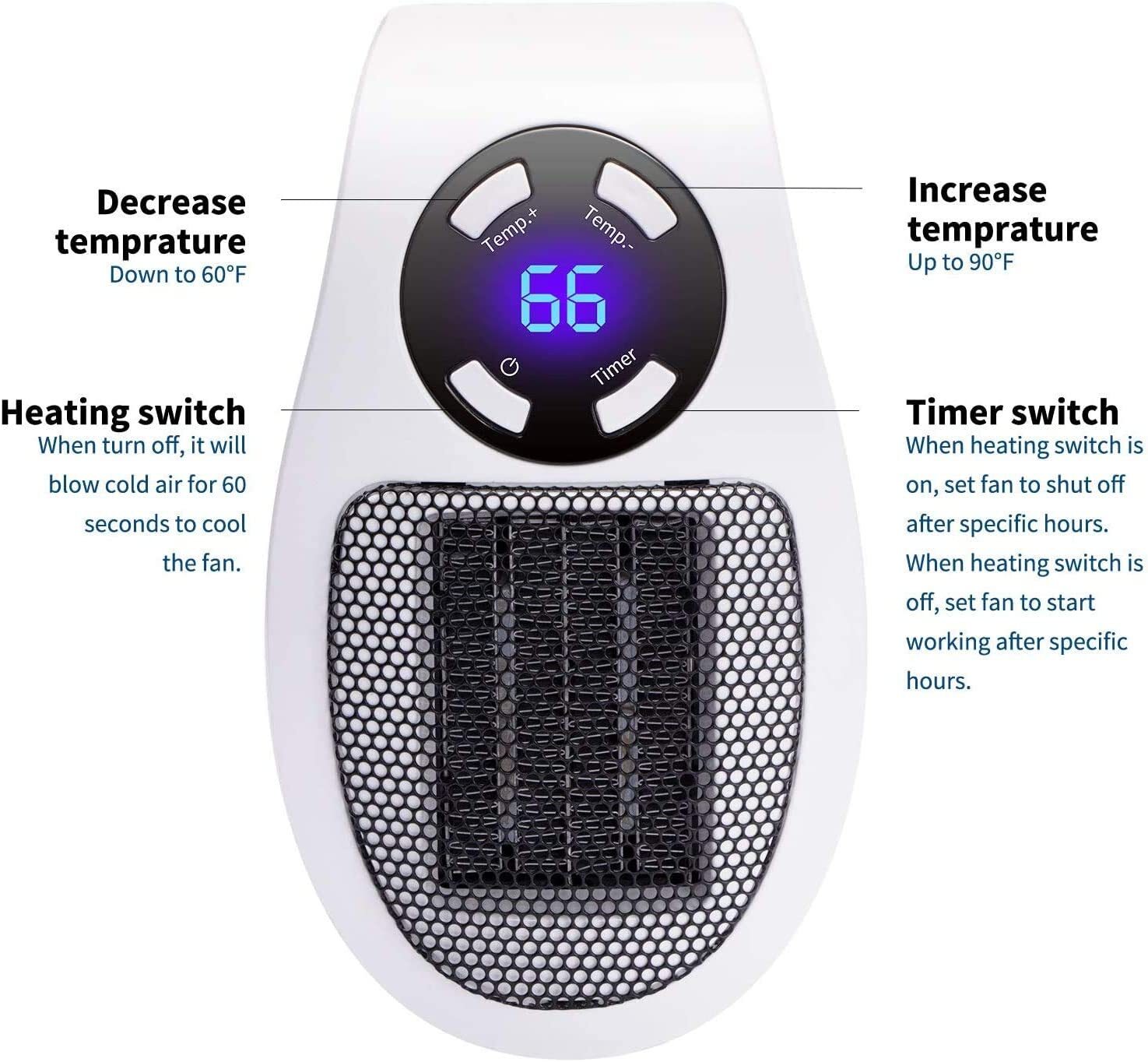 Key Features and Benefits:
Powerful Heating: The 500W heating element generates hot air quickly, making it ideal for large rooms and garage spaces.
Portable Design: The lightweight and portable design allow you to easily move the heater to different areas, ensuring you stay warm wherever you go.
Indoor Comfort: Enjoy warmth and comfort during colder seasons, whether you're in a spacious living room, bedroom, or working in your garage.
Easy Operation: Simple controls make it easy to adjust the temperature and fan settings to your liking.
Product details:
– LED temperature display
– Metal grid design, high temperature resistance, fast heat dissipation, more safe.
– Fan wind flow design, warm wind is larger, high heat conversion
Product advantages:
– Mechanical remote control dual use
– No light, low noise, warm all day
– Intelligent temperature control, continuous power on for 24 hours
– PTC energy-saving ceramic heating
– Built-in thermostatic control system, energy saving
– Quick Heating in 3 Seconds
– Built-in 1-12 Hour Timer
– Overheat Protection
– Small and Portable to Heat up 50 Square Feet
– Quiet to Use for Sleeping Soundly
Specification:
Type: Warm air blower
Rated voltage: 220V
Power: 500W
Color: Black, white
Size: 11cm*7.5cm*11.5cm
Packing list:
1 x Air heater with Remote Control
Experience reliable and efficient heating with the 500W Portable Electric Space Heater. Keep large indoor spaces and garages warm and comfortable, even during chilly weather.