Embrace Winter Comfort with the 1200W Portable Electric Space Heater
Efficient Heating, Anytime You Need It
Introducing the 1200W Portable Electric Space Heater – your trusted companion for staying warm and comfortable during the colder seasons. With its fan-forced heating, adjustable thermostat, and energy-efficient design, it's time to embrace winter comfort with confidence.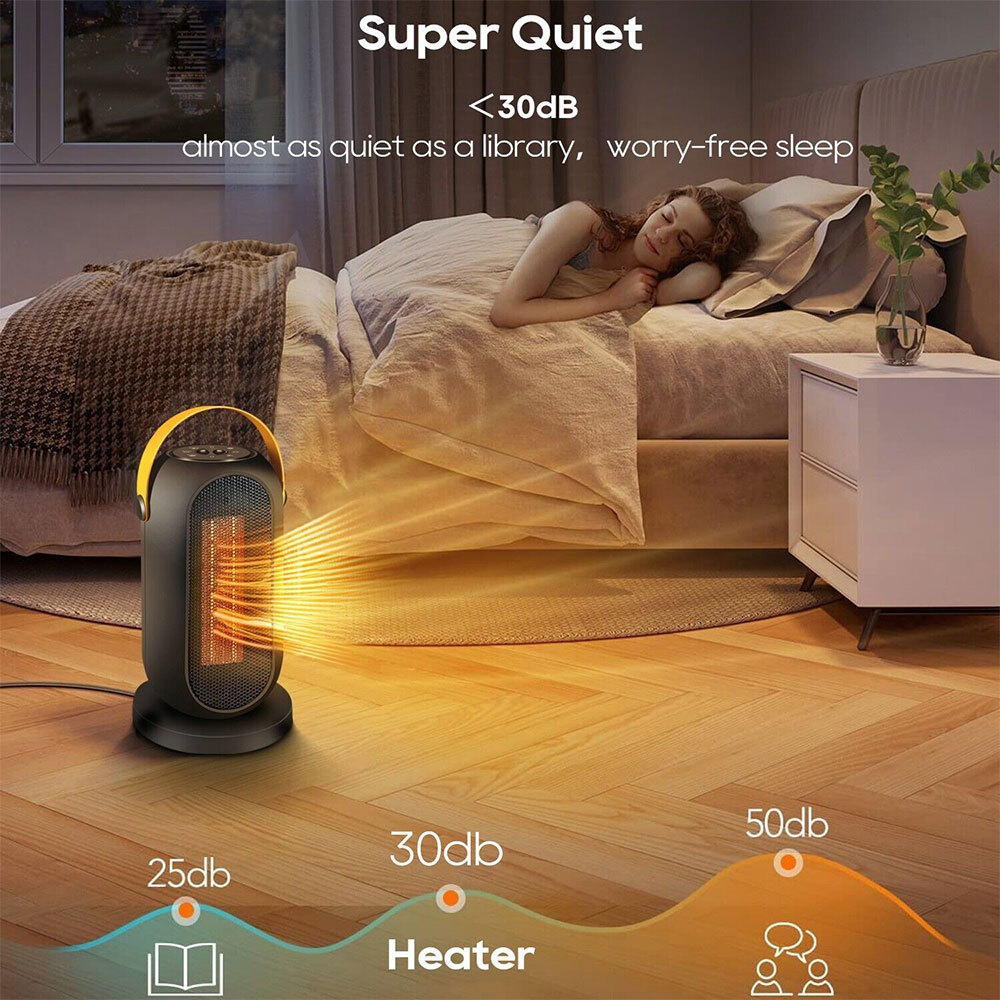 Fan Forced Heating: This space heater utilizes fan-forced heating to deliver warmth quickly and evenly across your room, ensuring you stay cozy from the moment it's turned on.
Adjustable Thermostat: Take control of your comfort with the built-in thermostat. Customize the temperature to your liking, creating the perfect ambiance.
Energy Efficiency: Designed with efficiency in mind, this heater provides a cost-effective solution to keep you warm without worrying about high energy bills.
Cozy Living, Made Easy
The 1200W Portable Electric Space Heater is designed for your comfort and convenience.
Compact and Portable: Its lightweight and compact design make it easy to move from room to room, so you can enjoy warmth wherever you need it.
Safety Features: Safety is a top priority. This heater includes safety features such as overheat protection and tip-over switch for worry-free operation.
Whisper-Quiet Operation: Enjoy peace and quiet while the heater works its magic, making it ideal for use in your bedroom, office, or living room.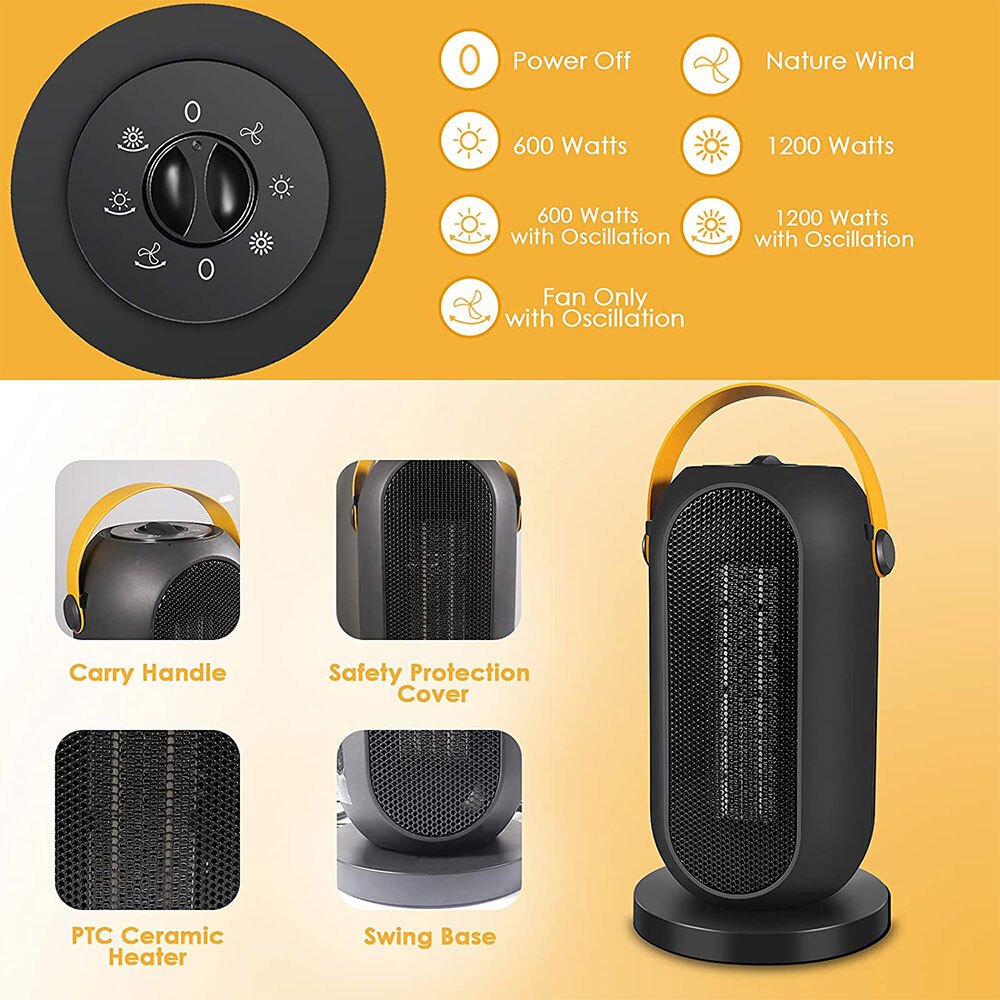 Your Winter Warmer
Personalize your winter experience and enjoy the benefits of the 1200W Portable Electric Space Heater.
Year-Round Use: Extend the use beyond winter. This heater is perfect for keeping you comfortable on chilly days and nights throughout the year.
Stylish Design: Its sleek and modern design fits seamlessly into any room decor, adding both warmth and style to your space.
Versatile Placement: Place it under your desk, on your bedside table, or in your living room. This heater is your versatile companion for warmth.
Key Features and Benefits:
Fan-Forced Heating: The fan-forced design ensures even heat distribution, quickly warming up your room for maximum comfort.
Thermostat Control: The built-in thermostat allows you to set and maintain your desired temperature, helping to save energy and reduce heating costs.
1200W Power: With 1200 watts of heating power, this compact heater efficiently warms small to medium-sized rooms.
Portable and Convenient: The portable design and integrated handle make it easy to move the heater between rooms, providing heat where you need it most.
Indoor Comfort: Enjoy a cozy indoor environment in your living room, bedroom, office, or any other indoor space during colder seasons.
Specification
Type: Fan Heater
Color: Black
Plug: US
Material: ABS+metal
Speed Gear: 3 gear
Rated Power: 1200W(strong gear), 600W(medium gear), 6W(low gear)
Switch Type: Knob
Heating Method: PTC heater
Rated Voltage: 220V
Oscillation Angle: 90°
Size: diameter 16.5cm/6.5inch; height 29cm/11.4inch
Packing List:
1 * Fan Heater
1 * User Manual
Experience efficient and energy-saving heating with the 1200W Portable Electric Space Heater. Its fan-forced design and thermostat control ensure you stay warm and comfortable while helping to reduce energy consumption and heating costs.